Unlock Your Revenue Potential With Our Dynamic Funnel Builder.
Funnels For Generating LeadsIncreasing Revenue
Funnels For
Generating LeadsIncreasing Revenue
Our Expertise Lies in Driving Traffic to Your Website and Converting Them into Satisfied, Paying Clients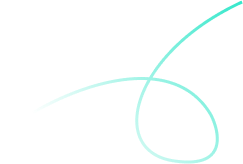 Provides Everything You Need To Build Your Business Online and Generate Profits
Builds Your Funnel Within Minutes Using An Intuitive

Design
Elements
EZ Funnels is equipped modern funnel designs and pre-built templates that are specific for your niche. Additionally, it has a user-friendly drag-and-drop editor helpful in building high-converting sales funnels without needs of coding. Its advanced functionalities such as the concealable fields, conditional logic, icon elements, and more will allow you to make funnels with ease! These features are important in creating funnels and landing pages that are engaging to your prospective audience allowing them to stay longer on the page and make actions accordingly.
Generates Leads Round the Clock With Its

Auto-Webinar
Feature
With EZ Funnels automated webinar feature, you can scale your business faster as you can reach a larger audience with only minimal manual effort. The auto-webinar feature can be used for educational purposes, product demonstrations, sales presentations, among others. Also, your are assured that it delivers the right message to your audience and make them engage even without doing it live.
GivesYou Qualified Leads With High Probability

Of Sales Conversion
With all the mentioned elements of EZ Funnels, your business is in the position of getting more qualified leads with high probability of converting them into paying clients or customers. By using a niche-specific templates that are visually attractive, user-friendly, and well-designed, prospects are more likely to stay engaged and explore further creating a positive first impression, and builds trust and credibility. This, in turn, increases the chances of visitors taking the desired action, such as making a purchase or filling out a form, leading to faster conversions and generating profits.
Automates Segmentation
of Leads and Customers
It automates the process of segmenting and qualifying leads immediately upon their arrival in your list. You may also utilize survey and quiz components to gain deeper insights of your audience, which will help you establish personalized conversion paths for each individual lead or segment giving them the contents that suit their digital behavior. This will also enable them to navigate to your sales funnels increasing your lead qualification numbers and conversion rate.
Easy Set Up of Exclusive and Secured

Members Area
This feature allows users to create and manage a members-only section where they can deliver premium or gated content to their customers or subscribers. It includes features such as protected login credentials, personalized profiles, restricted access to specific pages or resources, training materials, digital downloads, and other type of materials or strategies that are exclusive to the members.
EZ Funnels provides hundreds of site templates for every niche. With this feature, you'll be able to build your business in no time!
Affiliate Marketing
Online Business
Product Owners
Education
Dropshipping
Social Media
Wellness Coach
Fitness Training
Self Consciousness
Family & Relationship
Travel
Pet Training
Finance
Trading
Cryptocurrency
Tutorial
Business Coach
Start Up
Conversion-Optimized Templates
Turn Your Passion Into A
Revenue
Turn your skills, knowledge, or passion into a steady revenue by leveraging the power of EZ Funnels. Start building your dream business while doing what you love. We help our clients from launching their businesses to generating off-the-charts sales revenue and see them elevate to their next level of growth and business success while providing them the life-work balance they need. Funnel Building Has Never Been This Easy!
Bringing Real Results
Since Day 1
Join EZ Funnels and become a part of a thriving global community of over 100,000 entrepreneurs!
Roger K. Steingard
Business Coach
"I was instantly captivated by EZ Funnels' ability to deliver personalized messages to the right audience. It's precisely the software we've been searching for!"
Elesha van Reneen
Ads Agency Founder
"EZ Funnels made it easy for me as a coach-entrepreneur to build beautiful landing pages without going through the technicalities coding. Easy drag and drag features and is fully customizable!"
Sophie Schmidt
Online Business Owner
"Since using this amazing funnel builder software, my sales have skyrocketed, thanks to its powerful features and seamless user experience."
Frequently Asked Questions
If you have questions or clarification, you may refer to the commonly asked questions below with corresponding answers. Otherwise, feel free to contact us or book a demo with our team of experts.